中国
CHINA VERSION
NOTICE: This tutorial requires an SMS verification to proceed.
STEP 1
Visit the registration page.
STEP 2
Ensure 邮箱注册 (Email Registration) is selected.



Enter your account details according to the following format:
1) Email 
2) Password
3) Confirm password
4) Chinese name. Visit this name generator site.
5) Chinese ID. Visit this site and generate a 16-digits code through randomization.
6) Chinese Mobile Number. In order to complete this step, follow the instructions from the SMS VERIFICATION tab. 
7) CAPTCHA code. Click on the field to reveal the characters. Key in what's displayed.
8) SMS Verification code. Refer to step 6.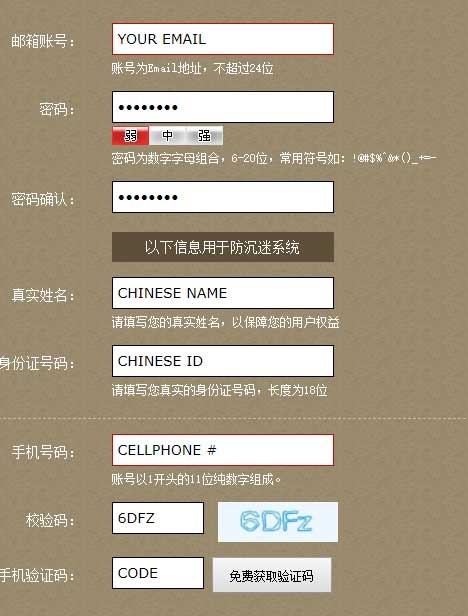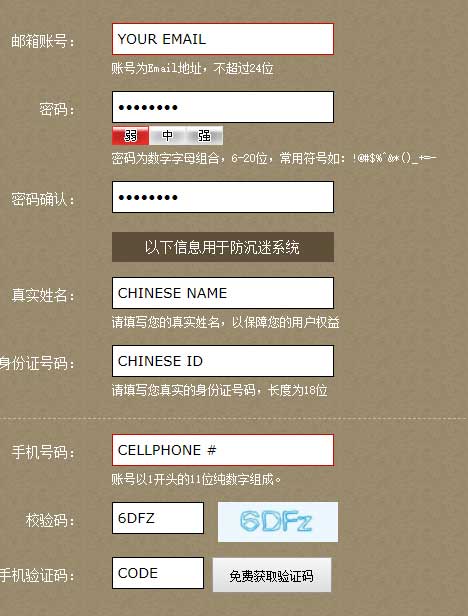 STEP 3
Once complete, verify the email if necessary. Access the Download Page and choose the download button for the current version (ZIP file).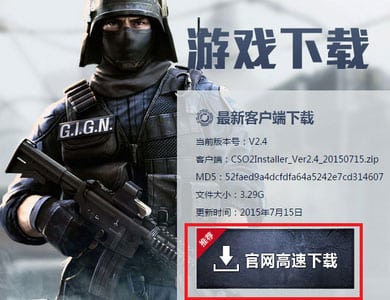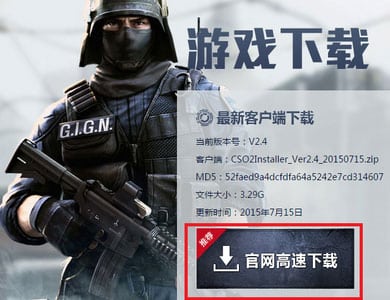 STEP 4
After running the installer, execute the client and wait for it to fully update. Depending on region, you are allowed to choose either 电信大区(Telecom Region) or 网通大区 (Netcom Region). You can only create one character per region.
STEP 5
Enter your account username and password and click on the large orange button. You are now ready to play!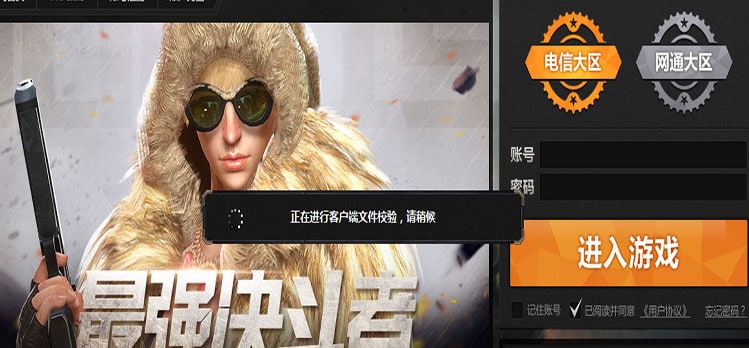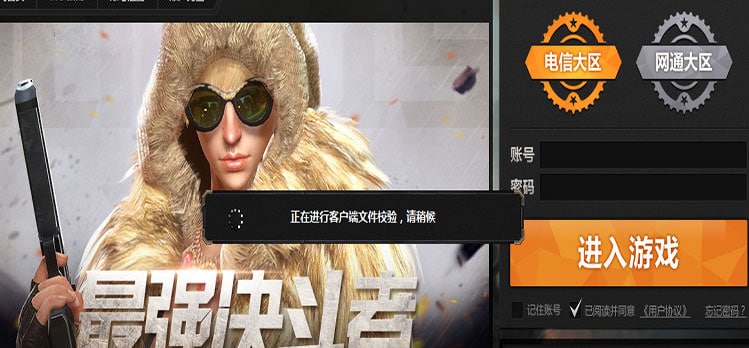 SMS Verify
SMS VERIFICATION
STEP 1
Register for an account on GETSMSCODE. This website offers SMS verification services for China websites.
STEP 2
Once logged in, go to TOPUP and reload your balance. While there's a $0.20 free credit to try without paying, the messages received are partially encrypted so reloading your balance is mandatory to receive the unencrypted Tiancity's verification code.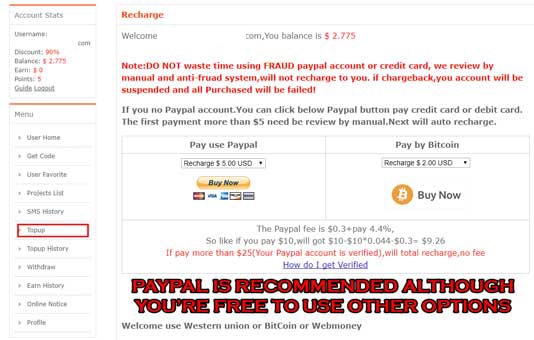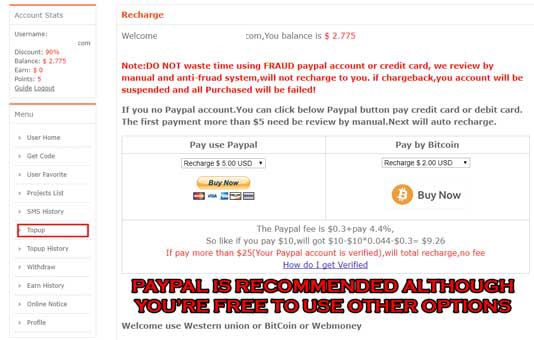 STEP 3
Head over to PROJECTS LIST, and search for Tiancity. Add it to your favorites and go to GET CODE next. Click on the "GET CHINESE PHONE NUMBER" button.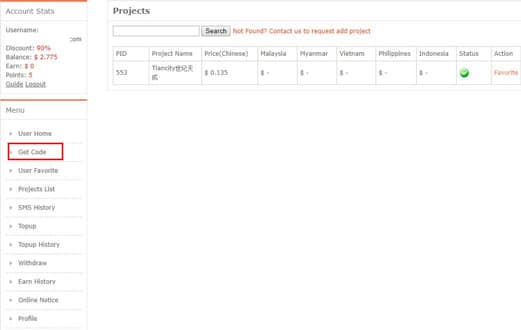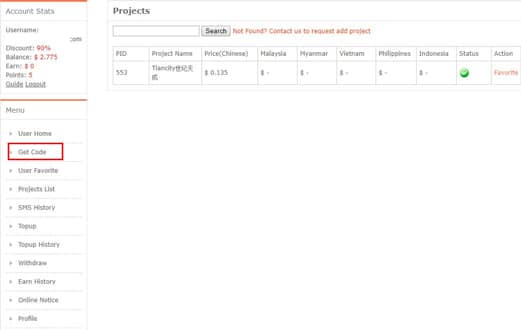 STEP 4
Select Tiancity from the dropdown list, and click on "CAPTURE PHONE NUMBER". Extract the number generated (without the +86) and paste the phone number in the CSO2's mobile number field and select the button located at field (8) to generate the verification code. The code should arrive shortly in the text box below. Copy the code and proceed with the CSO2 China registration!