ATTENTION
This tutorial is no longer updated. Please refer to the following link for the International/ English version at https://csonline2.net/download/cso2-english
HOW TO PLAY COUNTER-STRIKE ONLINE 2 CHINA
STEP 1
Download the standalone CSO2 Standalone client (Part 1 | Part 2), and right-click on both downloaded files > Extract Files/ Here (using 7Zip, WinRAR or other archive) to extract the contents. 
STEP 2
Navigate to the cso2 folder and launch !点我启动游戏.exe. This opens the combo launcher and its settings window.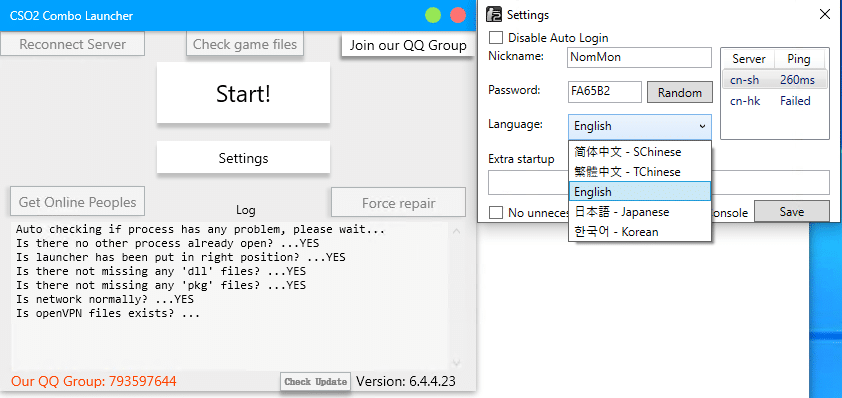 STEP 3
From the Settings, enter your desired nickname (up to 10 characters) and password (up to  6 characters), select the server (China) and click on "Save".
Once you are ready, click on the "Start!" button. The OpenVPN software is automatically installed, so no further configuration is required.
You are ready to play! Check out the User Interface to know more about Counter-Strike Online 2.