HOW TO PLAY COUNTER-STRIKE ONLINE 2
STEP 1
Download the CSO2 Standalone client (alternate link) extract all the files (cso2_installer_global.zip), run the CSO2 installer (cso2_installer_global.exe) and follow the installation process.
STEP 2
After installing CSO2, run the Radmin VPN installer (RVPN_Installer.exe) and follow the installation process. Alternatively, the Radmin VPN setup will appear while installing the game.
IMPORTANT: Make sure that Radmin VPN is not blocked by your computer/ laptop antivirus and firewall. 
STEP 3
Run Radmin VPN, select Network > Join Existing Network and enter the values for the Network Name and Password as shown below.
Username: cso2-1 (for a list of usernames, click here)
Password: 123456
Once you are connected to other players on the list, go to System > Change Name and enter any name of your client. This step is optional.
STEP 4
To login on the server, create an account on CSO2 Account Registration Page (hosted by Organner).
STEP 5
Launch the game shortcut on the Desktop named "Counter-Strike Online 2 Global".
Alternatively, launch the cso2_launcher_global.exe file located in the "Bin" folder of the game.

Enter your username and password. If the client version is running on the latest version, click "Yes" when the "Version Comparison" dialog appears. Else, select "Update" to download the latest version.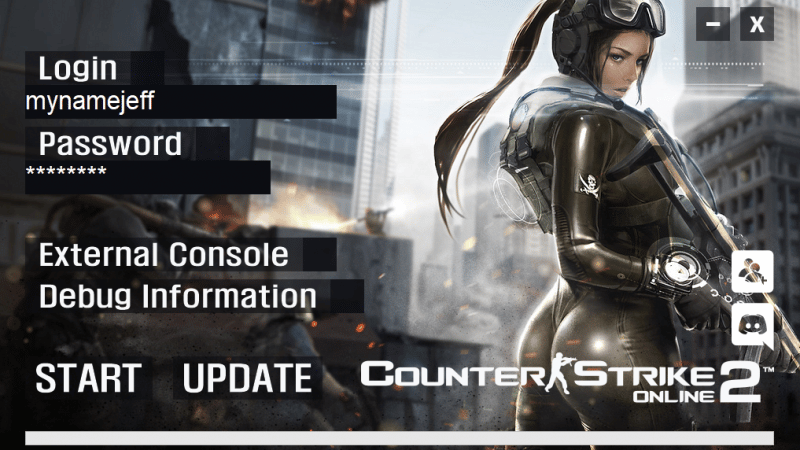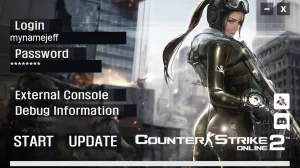 You are ready to play! Check out the User Interface to know more about Counter-Strike Online 2.